Independent retailers are the lifeblood of UK high streets. They offer specialist products and services with unique knowledge and passion for their community.
The Best Small Shops Competition celebrates, not only the commitment and creativity of entrepreneurial independent retailers on the UK's High Streets but also, the central role independent retailers play in building local communities.
The retail landscape is changing and ever evolving, giving independent retailers the opportunity to enter the marketspace in a unique way, offering customers specialist knowledge, products and customer service. The Best Small Shops competition gives us the chance to celebrate this unique industry and show customers what make these small shops just so special.
In 2015 we had twenty of Britain's Best Small Shops descending on Parliament to see who had been crowned the overall Best Small Shop in the UK.
Hunters of Helmsley was given the winning title in 2015 with Simon Danczuk MP saying, "I am pleased to announce that Hunters of Helmsley, a delicatessen in North Yorkshire, is the Winner of the Best Small Shop Competition 2015. Hunters of Helmsley was chosen by the judges for its local sourcing of produce, organisation of events to support their high street and their use of social media to engage customers."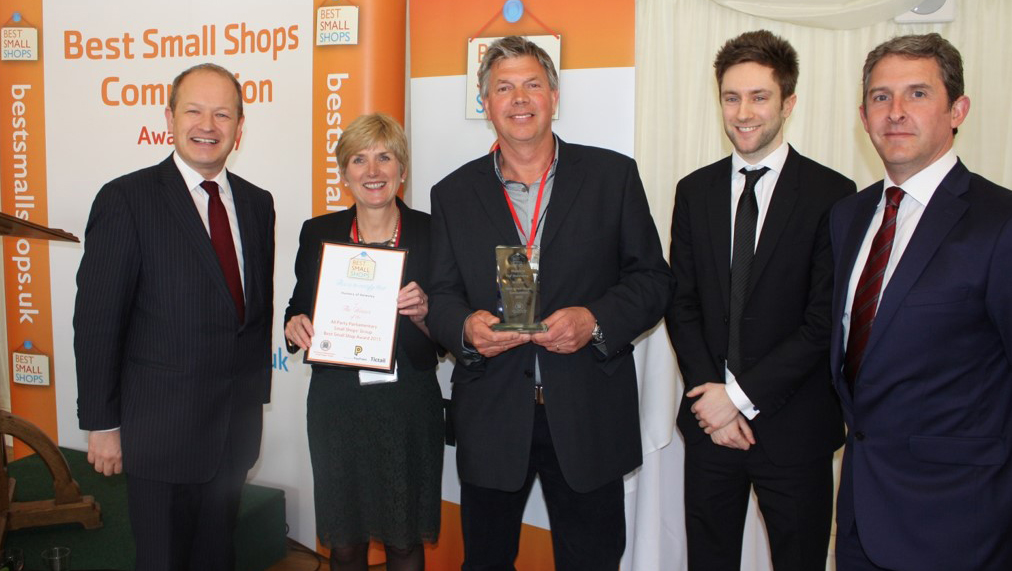 "There is no doubt that independent retail is in the hands of creative, innovative, business-savvy individuals who are committed to making their local high street a better place."
Awards were also given to NISA Local, Toddrington, a convenience store, The Main Street Trading Company, a bookshop and Delicatessen in St. Boswells.
Now 3 years later we are bringing back the competition in a big way. We are interested in the shop's entrepreneurial activates, their work within the communities and innovation in their business.
Entries for the 2018 competition are now closed and we would like to say thank you to everyone who entered the Best Small Shops competition. The judging process is complete and the 25 most impressive applicants are, Arragons Cycle Centre, Bulwick Village Shop, Dunbar T-shirt Shop, Forum Books, Hopes of Longtown, Johnsons, Kellie Miller Arts, Lift Store, Nourish of Topsham, Outdoors & Active, The Eyebrook Gallery, The Magic Fairies Boutique, The Mainstreet Trading Company, Tilletts, Toyville, Warings Bakery, Morgan's Country Buthcers, Hockey's Farm Shop, Whirligig Toys, Drake the Bookshop, Kenilworth Books, Magpies Nest Ltd, Best Wishes of Bishop's Waltham, Longwell Records and Wise Owl Toys. Click here for the 25 shortlisted retailers.