'We are open' shop directory
'We are open' is a directory of UK shops and small businesses that are still open and operating responsibly during COVID-19.
Search by location, brand or sector and enjoy shopping with the UK's independent retailers!



Oberon Clothing And Accessories Ltd, Shrewsbury, Shropshire
Oberon Clothing And Accessories Ltd
25 Wyle Cop
Shrewsbury
Shropshire
SY1 1XB
Telephone: 07957499177
https://www.oberonshrewsbury.co.uk/
Best Small Shops competition 2020
What makes you the UK's Best Small Shop
For the last 35 years, Oberon's motto has been that it's about dressing people, loving clothes and loving life. Whether you're seasoned shoppers or first-time visitor, we want customers to feel special. We pride ourselves on not just being a shop, but a place where you can enjoy getting to know our fabulous hand-picked brands, our wonderful staff and finding your own unique style. We're all about slow style, not fast fashion. We want things to last - our pieces, our friendships with our customers (some we've had for nearly four decades!), and that joy you feel when you step in to our shop. With extras like loyalty cards, competitions and charity raffles for causes close to our heart, there really is nowhere you'd rather shop!
What innovations did you initiate to combat the impact of COVID-19
Back in March, with our trademark dash of humour we kicked off our Covid content with a breaking news video report, which reached over 30,000 people! We launched Stacey's Diary, a hugely popular weekly update from our iconic owner Stacey on our website, as well as Oberon Edits, try-on videos, and newsletters. We kept spirits high and the orders rushed in from our newly launched website, over the phone and through social media. We even had to rope in our delivery dogs Poppy and Bert to help with deliveries! Everyone loved getting involved - customers sharing snaps of them rocking their Lockdown Oberon outfits, liking and sharing our posts, everyone loving their daily dose of Oberon sunshine. Our following increased phenomenally in just a few weeks across our social channels, and our website subscriptions went through the roof. We've never felt so loved.
Tell us how you engage with the local community
We are incredibly lucky to be on one of the best retail streets in the UK. Wyle Cop is a haven for indie retailers in the historic heart of Shrewsbury, and we know that it's a community effort to bring people from far and wide into our amazing town. We love supporting our fellow indies, whether that's sharing a picture of our morning coffee from our favourite cafĂ© on Instagram, featuring local businesses in our guide to a Shrewsbury day out on our blog, or teaming up to create content. We've been working with Support Shrewsbury, too - a website where people could buy gift vouchers for their favourite spots in town. We also held a raffle in support of our local Haematology Blood Trust fund, helping those with blood cancers, raising over £500! We love our town and want everyone else to love it too.
Images of your shop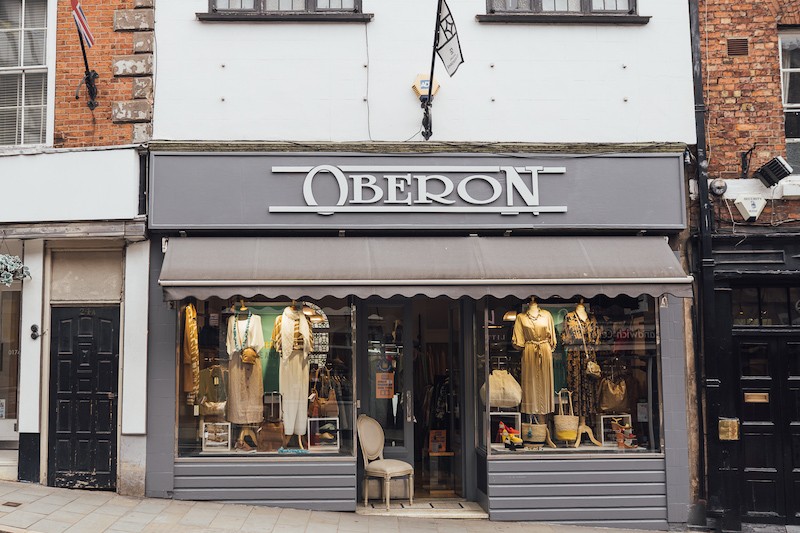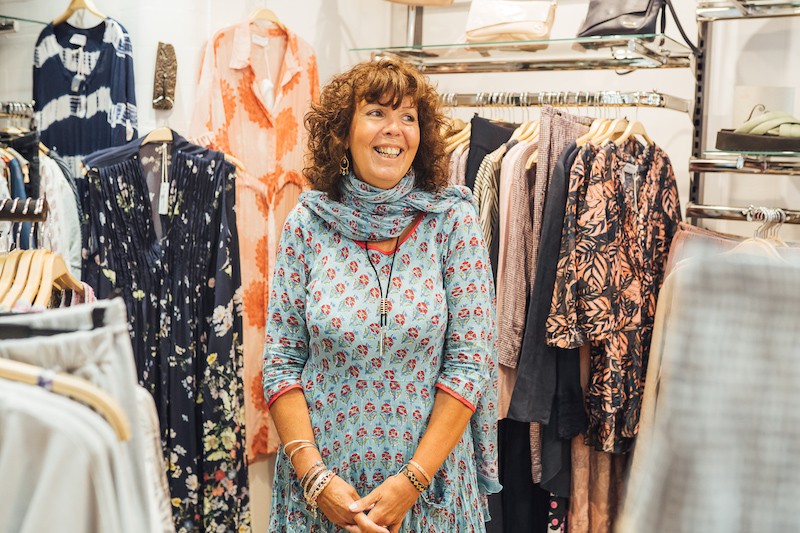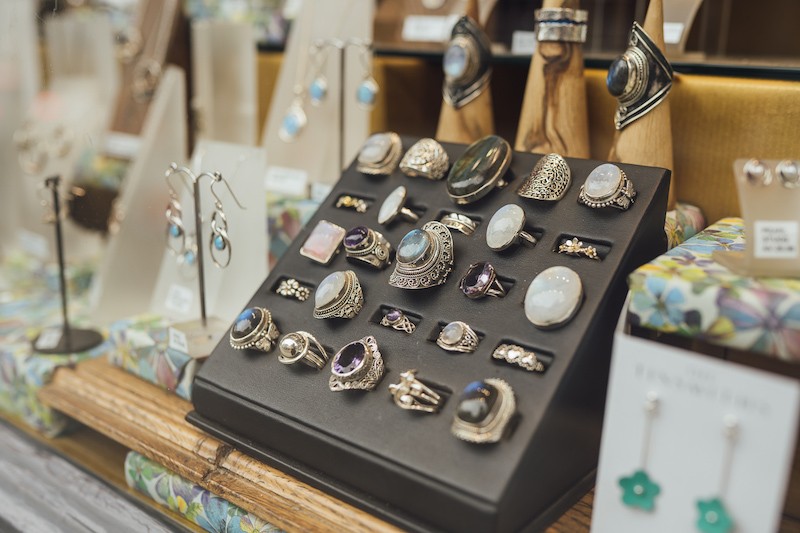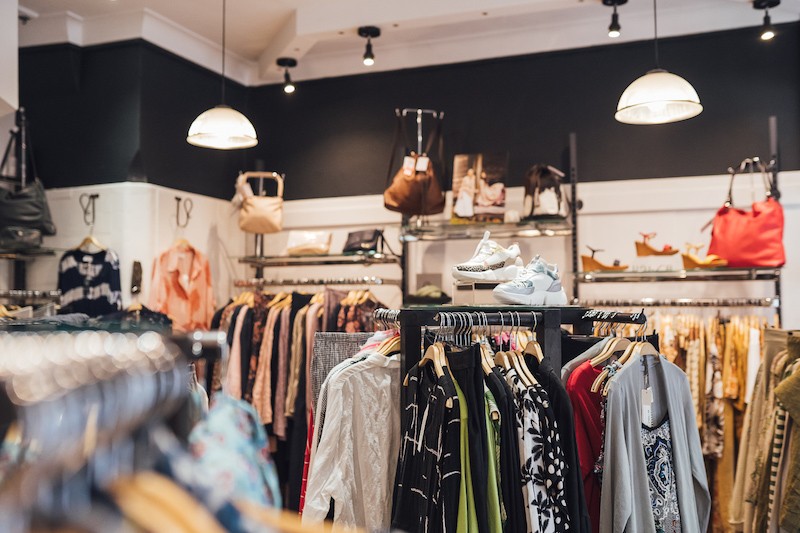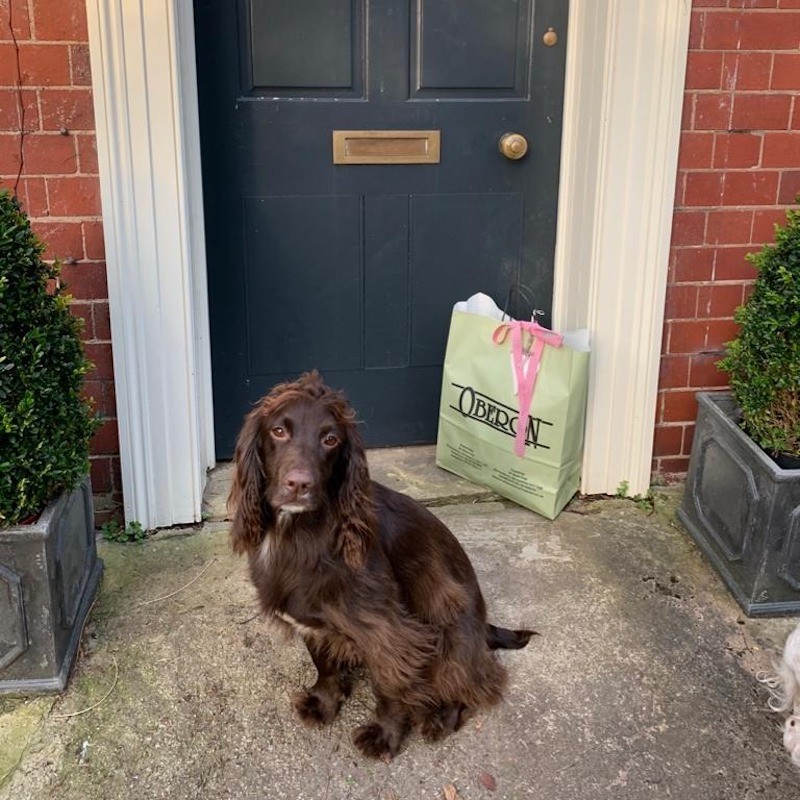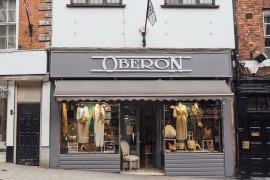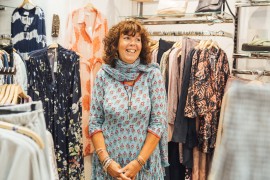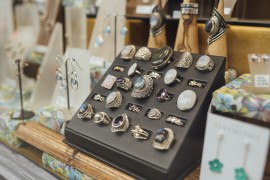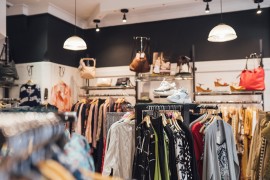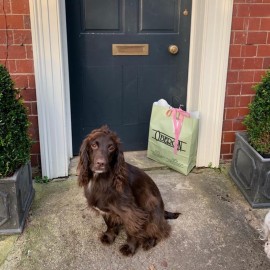 COVID-19 Details
Fully Open (customers can visit without appointments for sales and workshop)
Further information about opening during the lockdown
Welcome to Oberon Shrewsbury! All three of our shops on wonderful Wyle Cop are open and ready for you. With social distancing measures in place, along with sanitising stations and safe changing rooms, you can feel safe and stylish in our stores.
Opening hours during COVID-19
| | |
| --- | --- |
| Monday: | 09:30 – 17:30 |
| Tuesday: | 09:30 – 17:30 |
| Wednesday: | 09:30 – 17:30 |
| Thursday: | 09:30 – 17:30 |
| Friday: | 09:30 – 17:30 |
| Saturday: | 09:30 – 17:30 |
| Sunday: | 11:00 – 16:00 |
How to find us
Directions to this business