Back to news menu
UKCA mark deadline delayed by a year to 1st January 2023
Posted on in Business News, Cycles News, Political News
Today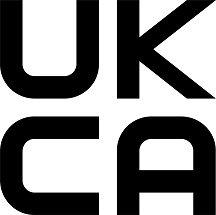 the government has announced plans to introduce legislation which will enable CE marked goods to continue being placed on the Great British market until 1 January 2023 - an extension to the previous January 2022 date for full transition.
If you placed goods on the UK market (or in an EU or EEA state) before 1 January 2021, you do not need to do anything for these individual goods.
They can continue to circulate on either market until they reach their end user and do not need to comply with the changes that took effect from 1 January 2021. This guidance explains what you need to do for any goods you're placing on the GB market after 1 January 2021.
A fully manufactured good is 'placed on the market' when a written or verbal agreement (or offer of an agreement) to transfer ownership or possession or other property rights in the product is exchanged.
'Placing a good on the market' means each individual good, not a type of good. It does not require the physical transfer of the good.
You can usually provide proof of placing on the market on the basis of any relevant document ordinarily used in business transactions, including:
contracts of sale concerning goods which have already been manufactured and meet the legal requirements
invoices
documents concerning the shipping of goods for distribution
The relevant economic operator (whether manufacturer, importer or distributor) bears the burden of proof for demonstrating that the good was placed on the market before 1 January 2021.
All goods which previously required the CE marking will not need to use the UKCA marking until 1 January 2023
Businesses are encouraged to be ready for full implementation of the new UK regime as soon as possible. However, to allow businesses time to adjust, CE marked goods in scope of this guidance that meet EU requirements (where these match UK requirements) can continue to be placed on the GB market until 1 January 2023 where EU and UK requirements remain the same. This includes goods which have been assessed by an EU recognised notified body.
The UKCA mark must be used for placing goods on the GB market from 1 January 2023.
You will still need to take action to ensure you comply with new importer responsibilities if you are placing a product on the GB market from the EU market.
The complete list of all the sectors covered by the UKCA marking can be found here.

BEIS will be hosting a call to discuss this extension and what this means for industry on Wednesday 25 August from 14:30 to 15:00. You can join the call using this link.

There is an additional seminar on Thursday 2 September at 14:00 to help businesses understand changes and the actions they need to take you can register for the event using this link.

Useful links

If you have any other queries please contact us.