Back to news menu
New research shows local high streets & shopping centres more resilient than major shopping hubs in cost-of-living crisis
Posted on in Business News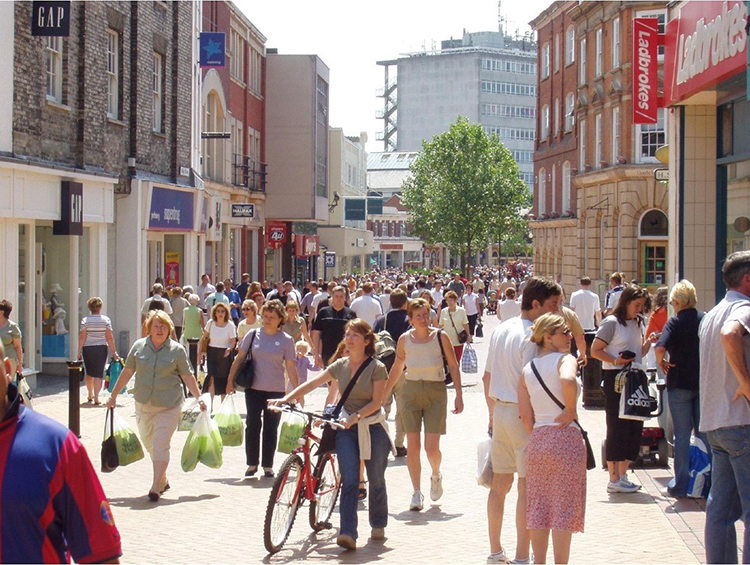 New data from commercial property specialist Colliers shows that in the face of the UK's cost of living crisis, minor retail destinations such as local high streets and shopping centres will be more resilient than major shopping hubs in larger cities.
The company's LocateVenues analysis looks at retail destinations across the country, excluding central London and divides them into five categories; minor city; super-regional; mid-regional; sub-regional; and major city.
Looking at the results on a region-by-region basis, the South-west came out on top as the most resilient followed by the East of England and the South-east in third place.
Examples of 'minor cities' include Bath, Chester and Reading which have a smaller catchment population and have a drive time of 45 minutes around the centre of their retail offering.
The research used four metrics to understand which destinations would come out on top and looked at; the percentage of chain stores which are often better financed then independent brands, the percentage of retailers viewed as a necessity, average household disposable income and the unemployment rate.
Paddy Gamble in the Colliers retail strategy & analytics team, comments: "As the cost-of-living crisis continues to bite, retail is inevitably being impacted by lower disposable incomes, alongside the sector's existing issues ranging from too much space, rising energy costs and staffing issues.
"These minor cities benefit from fairly affluent catchment areas, often being commutable, and with strong transport links. The local population will be fairly insulated from the rising costs of living, and in turn this insulates their local retail provision to some extent.
"As with our previous research, the least resilient retail destinations are the major cities such as Birmingham and Manchester which are often over supplied with retail and are 'once a month' visits rather than little and often."
Useful links

If you have any other queries please contact us.